SU | 21st October
entrance: 10:30 a.m.
beginning: 11:00 a.m.
FILMPATE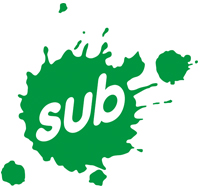 Invited are all queer and non-queer refugees and everyone interested in the situation of refugees to short films, talk, coffee and croissants.
Afterwards
Conversation with the director Stella Traub, the protagonists and gay refugees and mentors of the project Rainbow Refugees on the personal, social and political situation of refugees in Munich
FREE ADMISSION FOR ALL REGUGEES
IN KOOPERATION WITH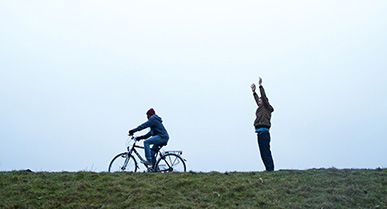 photo © SOFIE GHEYSENS
SKAI BLUE
FEATURE FILM | BE 2017 | 18 Min. | D: Guido Verelst | OmeU
In the world of online dating, all turn into asylum seekers, looking for a better life, and the freedom to love who they want.
Genre: Short, Drama
Director: Guido Verelst
Camera: Rulan Kurek
Cast: Steven van Watermeulen, Adams Mensah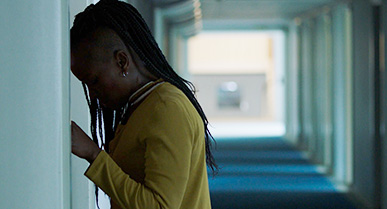 photo © Sine Vadstrup Booker
MUKWANO
FEATURE FILM | DK 2016 | 20 min | R: Cecilie McNair, OmeU

Mary, asylum seeker from Uganda, is looking for her friend. They were accidentally separated during the joint escape.
Genre: Drama
Director: Cecilie McNair
Camera: Kasper Bundvad
Cast: Helle Bo, Josephine Raahauge, Ina-Miriam Rosenbaum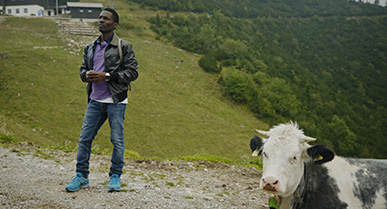 photo © Jonas Riedinger
REFUGEES UNDER THE RAINBOW
DOKUMENTARY | DE 2018 | 31 Min. | D: Stella Traub | OmeU
The film tells the story of three refugees who want to build a new life in Munich.
Genre: Documentary
Director: Stella Traub
Camera: Jonas Riedinger
Cast: Yusuf Kasumba, Ritah Nabiryo, William Ndawula