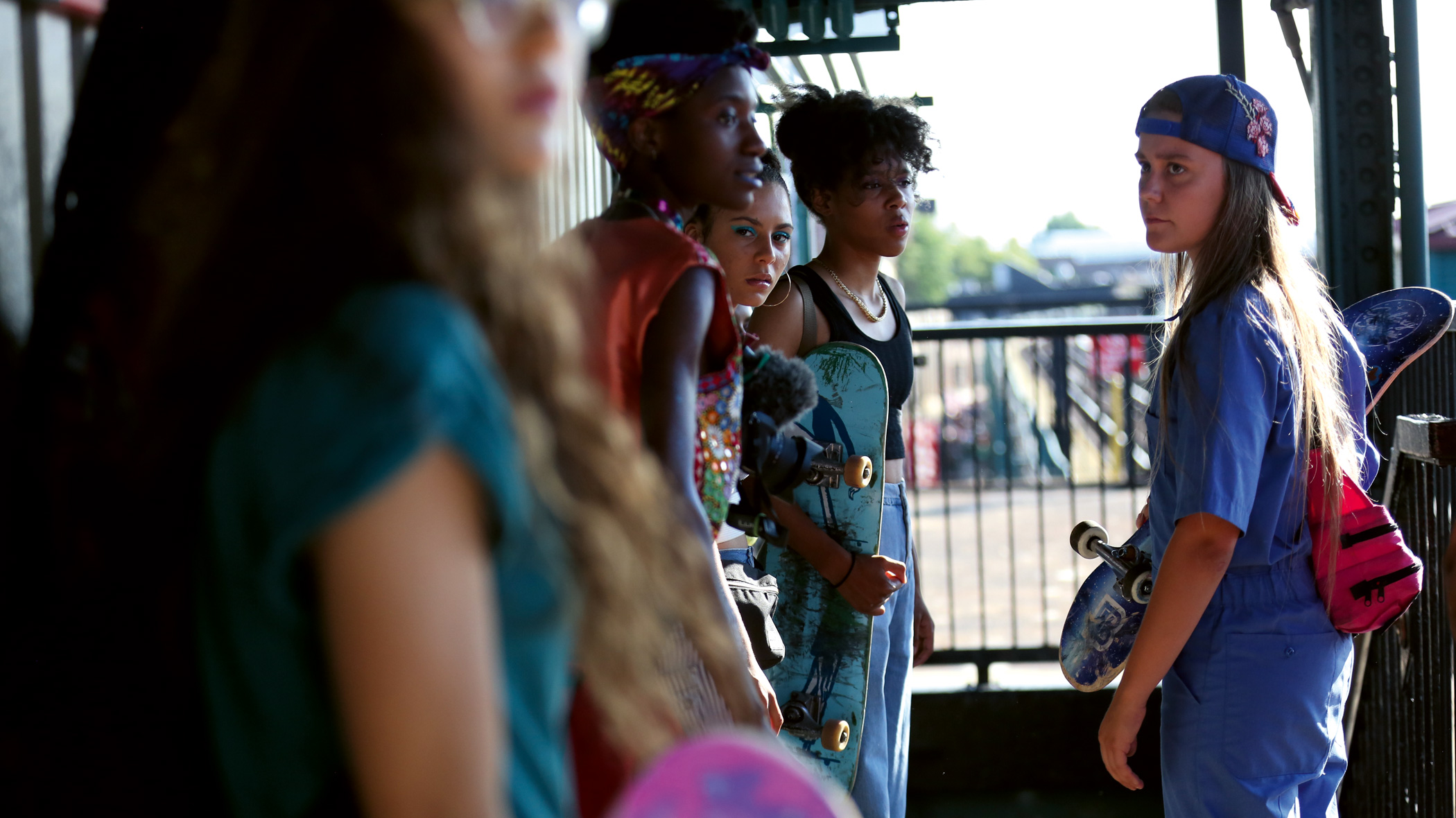 © 2017 Skate Girl Film LLC

Friday,
19th October 2018
07:00 p.m.
FILMPATE

SKATE KITCHEN
D: Crystal Moselle
USA 2017, 106 Min., OV
SKATE KITCHEN is a coming-of-age movie about an all-girl skateboarding crew in New York City. The protagonist, 18 year old Camille, lives with her mother in Long Island and loves skating. Her mother doesn't approve of her hobby as skateboarding isn't feminine enough for her. That doesn't stop Camille from following her passion! While cruising the Big Apple with her board, Camille befriends a group of other female skateboarders. She becomes part of the group and life begins to unfold for her…
Director CRYSTAL MOSELLE creates a very authentic movie. A blend of cinematic and documentary elements, mixed with exciting storyline, brings the girls' dialogues to life. It is great fun to watch the girls skate and live and grow up – and obviously, the images of the energetic metropolis New York adds to that feeling.
Movies:
2015 THE WOLFPACK (Documetnary)
2016 THAT ONE DAY (Kurzfilm)
Genre: Drama
Director: Crystal Moselle
Camera: Joey Dwyer
Editing: Nico Leunen
Cast: Kabrina Adams, Emmanuel Barco, Tom Bruno
Festivals:
Jerusalem Film Festival 2018 | Nominated for Best International Fim
Film Debut for the FIPRESCI Prize
L.A. Outfest 2018 | Top National Jury Prize
Sundance Film Festival 2018 | Nominated for Public Prize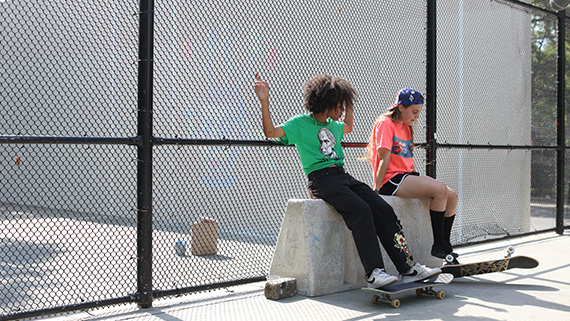 © 2017 Skate Girl Film LLC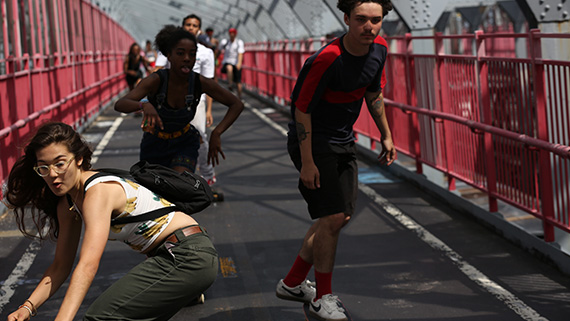 © 2017 Skate Girl Film LLC