THE CAKEMAKER
QueerScope-Debütfilmpreisträger 2018
IM ANSCHLUSS Yalla Party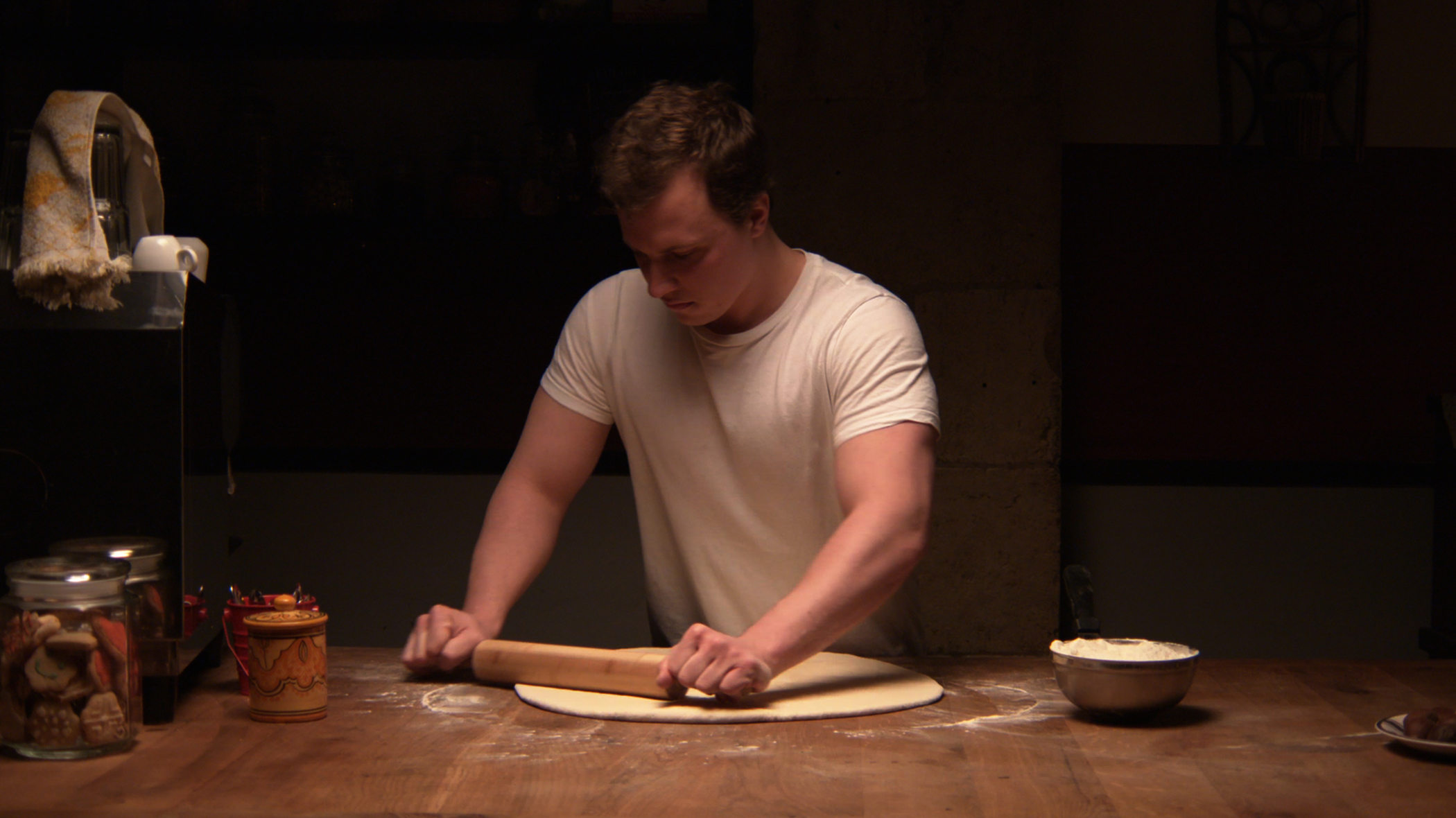 on site
Regular 9,50 Euro
(Reduced 8,50 Euro)
Saturday,
20th October 2018
entrance: 09:00 p.m.
beginning: 09:30 p.m.
FILMPATE

---
Mit dem QueerScope-Debütfilmpreis 2018 würdigt der Zusammenschluss von 16 deutschen LGBTIQ*-Filmfestivals, darunter das QFFM, die Leistung des Regisseurs, Ofir Raul Grazier, in seinem Spielfilmdebüt. Der Preis ist mit 5000 Euro dotiert und möchte den Filmnachwuchs darin fördern und ermutigen, sich mit queeren Themen filmisch auseinanderzusetzen.
---
THE CAKEMAKER
D: Ofir Raul Grazier
IS/DE 2017, 104 Min., O w/ english subs
His cakes are widely known and loved. In Berlin, baker Thomas delights his customers with cakes, biscuits, and pies. The Israeli businessman Oren is more than enthusiastic. Infatuated by the sweet treats, a passion develops between the two. However, Oren commutes between his wife and son in Jerusalem and Thomas in Berlin. Yet one day he does not show up. Thomas then goes to Jerusalem and begins to visit the Cafe of Oren's wife. Slowly a new closeness develops between Anat and Thomas, but above all hovers the mystery of the relationship of Thomas and Oren. A love movie that plays on many levels. The special relationship between Israel and Germany forms the background. The love of baking and enjoyment runs through the film. And then several love stories are interwoven. The film easily and without raising concern crosses gender boundaries, to create a film in which love and sexuality are not restricted but liberated.
sraeli filmmaker OFIR RAUL GRAZIER completed film school at Sapir College in Sderot, and has since shot successful short films such as A PRAYER IN JANUARY, which has been screened at over 20 film festivals. Today he commutes between Berlin, the Uckermark, and Jerusalem. The German-Israeli co-production THE CAKEMAKER is his feature film debut.
Genre: Drama
Director: Ofir Raul Graizer
Camera: Jana Fitzner
Editing: Michal Oppenheim
Cast:  Tim Kalkhof, Sarah Adler, Roy Miller
Festivals:
Karlovy Vary Film Festival 2017 | Ecumenical jury award
Jerusalem Film Festival 2018 | Jewish Experience Awards, Best Cut
Miami Jewish Film Festival 2018 | Critics prize
IM ANSCHLUSS: YALLA PARTY

Yalla, …dance!!!
Munich becomes to Tel Aviv for one night – DAVID PEARL brings to the QFFM | QUEER FILM FESTIVAL MUNICH for the first time his "Electronic Hafla" to the Isar. The bustling Israeli DJ and music producer, born in Armenia, grew up in Israel, mixing wildly and skillfully oriental sounds of the Middle East and Africa with electronic beats to an ecstatic potpourri. In recent years, he traveled the world, brought his unique mix on the dance floors and celebrated cultural and musical diversity. Yalla, we are dancing zam! Take care, we want to celebrate Israeli-style with you – diverse, wild, colorful. For friends of Balkan Beatbox, Dj Shantel and boisterous celebration culture in general.
YALLA, DANCE AND SWEAT BABY… IT WILL BE HOT IN THERE!
Free entry | 11.30 p.m.
DJ DAVID PEARL | https://www.mixcloud.com/davidpearl/arabs-do-it-better-the-2018-mix-by-david-pearl/
VJs | tps nostromo | http://tpsnostromo.net