© CAMPO CERRADO PRODUÇÕES

Single Ticket 5,00 € / Online-Pass 12,00 €
FR | 15th October 2021 | 06:30 p.m.
VALENTINA

BRA 2020—95 min—OmdU, ADMISSION FROM 18 YEARS | Triggerwarning—Sexual Violence
Regie—Cássio Pereira dos Santos
Cast—Thiessa Woinbackk, Guta Stresser, Rômulo Braga
"I wasn't born a girl!" 17-year-old Valentina's brave lip service is causing an entire village to be in turmoil. At first, the girl asserts herself alone against her mother in the fight for her long-awaited name change. Later, however, she finds loyal companions and new friends in the school environment, which is also queer.
Valentina is the debut feature film of the trans * actress Thiessa Woinbackk. Even if the coming-of-age film is not the first of its kind, it still stands out wonderfully. In his film, director Cássio Pereira dos Santos draws a character who stands up to conservative Brazilian society with incredible strength. A film that has won awards at many international film festivals, and rightly so. Among other things, Valentina won the "Audience Award" of the São Paulo International Film Festival.
FILM SPONSORSHIP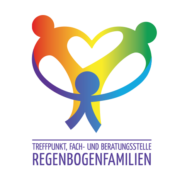 © CAMPO CERRADO PRODUÇÕES